Shortlisted candidate for ISCA AWARDS 2021: IRTS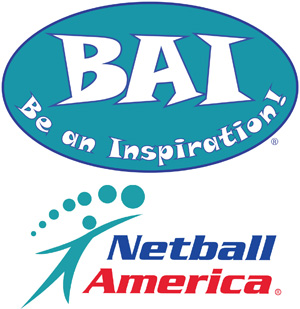 Netball America Inc. 
Country USA  Westminster, California
About the organization
During Covid-19 Netball America introduced an innovative program (through our Be An Inspiration series) to kids, especially girls, from minority communities across USA, USVI, Columbia and Mexico. We connected kids to each other and to Olympians, coaches, & athletes from around the world who shared their cultures and how sport has helped them at school, work and in their personal life. They also taught drills kids could do in their living rooms - without breaking the furniture! As kids didn't have sports equipment we taught them how to be creative with what they have. We also sent them each a Netball backpack filled with a water bottle, mask, t shirt, sunscreen, sanitizer and jump rope.
The kids got to learn about Netball, Rugby 7's, Field Hockey, Modern Pentathlon and US Aussie Rules Football and hear from Mimi Smith, (1st African American on USA Field Hockey team), Waisale Serevi (King of Rugby 7's), Amro ElGeziry (Olympic Modern Pentathlon athlete & TrueSport Ambassador), Amara Mbionwu (USA Women's Netball captain) & Rosemary Kloh (USAFL Women's captain). Kids got to learn about cultures in USA, Fiji, Mexico, Columbia, Australia, Egypt & the Caribbean. It was exciting to partner with Columbianitos, TrueSport, USAFL, USA Field Hockey, Reach Field Hockey, Impact Silver Spring and Atavus Rugby to put on this program free for kids.
Netball America is the leading authority on Netball in USA. Our mission is to show how Netball creates an exciting atmosphere of participation & supports individual progress, team unity, good health & education of youth, while uniting communities for positive change. Members in 33 US States, USVI, Canada, Uganda, Sth Africa, UK, Hong Kong, Columbia & Australia.